Cotton, plush and fast-drying towels.
Advertising towels are universal, advertising gadgets. The towels of Lezakowo firm are manufactured of high quality fabrics: cotton and polyester. The size of towel is limited only by its max width 1,50 m. depending on customers' needs we use printing techniques such as: sublimation with photography quality, subtle embroidery or silk screen printing.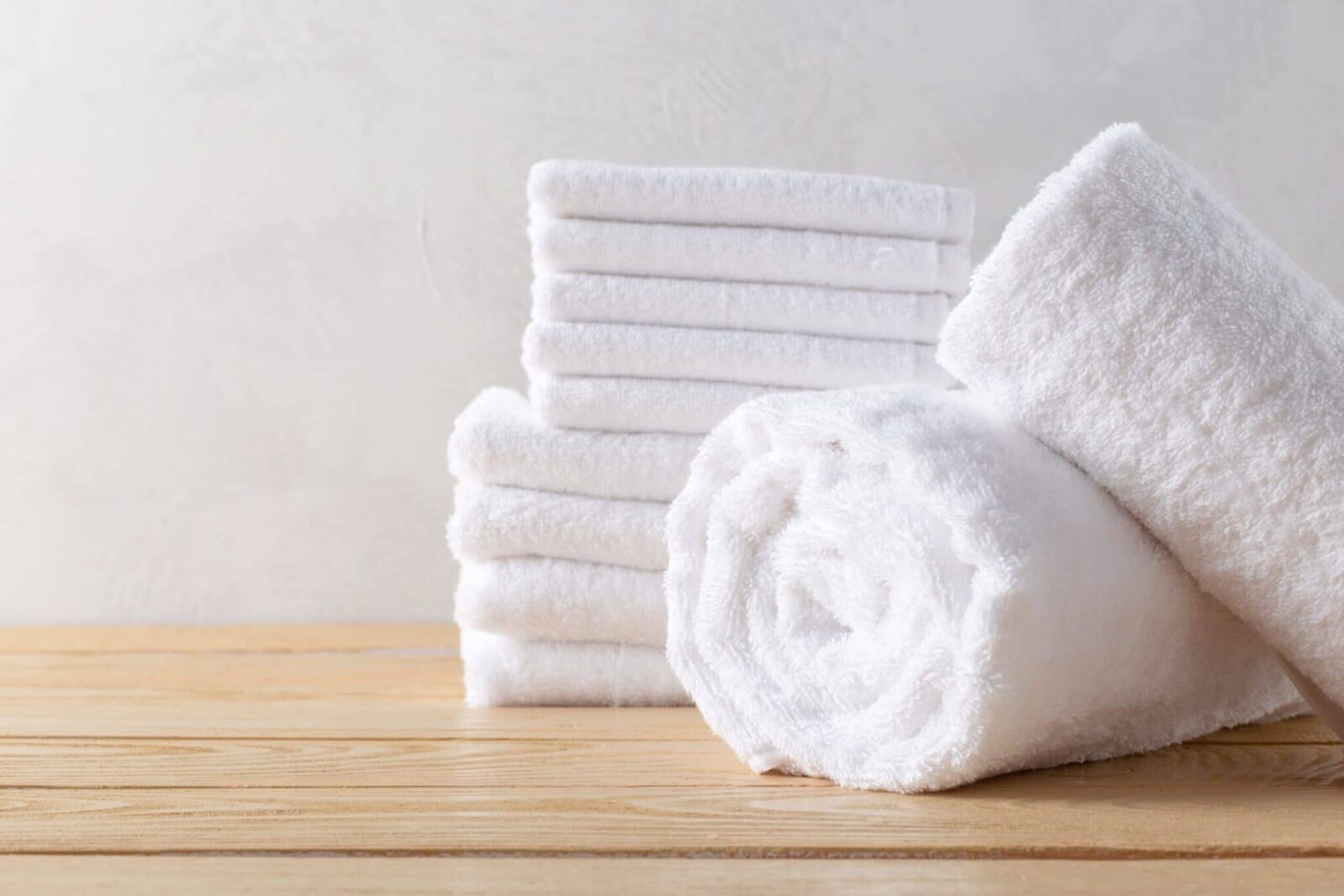 Fast-drying towel (sports one)
Fabric type: smooth microfiber
Type of marking: sublimation/ silk screen printing
Additional information: fast-drying towels, sports or event ones. They are not only functional products but also ideal advertising articles. We can make any sublimation print on them.
Fabric type: polyester and cotton
Type of marking: sublimation
Additional information: a high quality polyester-cotton towel, made of very soft fabric to the touch, that is more solid and thicker but it dries very fast.
Fabric type: cotton
Type of marking: embroidery, sateen – a tag with full color.
Additional information: towels made of 100% cotton, it is premium quality offered to hotels, apartments, SPA or saunas. Thanks to subtle embroidery and sublimation tags that can be sewed in we can personalize the products according to customers' demands.
Rodzaj tkaniny: mikrofibra pluszowa
Rodzaj znakowania: sublimacja, haft
Informacje dodatkowe:  Miękki, wykonany z bardzo przyjemnej w dotyku tkaniny, jest nie tylko funkcjonalny ale również bardzo wytrzymały. Ręcznik przystosowany jest pod pełny zadruk bądź haft.